Many couples take engagement photos these days. Engagement photos serve as a great way to get to know your photographer, as well as an opportunity to get professional photos of you and your fiance in non-wedding garb.
Engagement photos can be hit or miss, though, and often it is the couple themselves who are partially to blame for less than stellar pictures.
Here are my five basic tips for good e-pics:
(1) Get a manicure. Most e-pic sessions include close-ups of your ring. Your hands and nails will be featured. Avoid overly long scary nails and dark colors, unless you want to look like you have crazy claws. Sheer neutrals like light pinks or nudes work well. French manicures are also nice, if you're into those. I like Essie's Sugar Daddy, Steppin' Out, and Spaghetti Strap.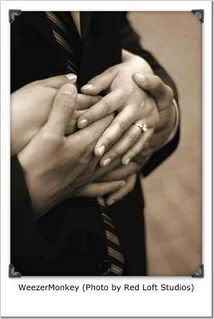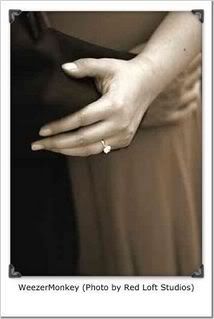 (2) Choose a location that has meaning to you and your fiance, preferably with architectural or visual interest. It's nice to have a pretty setting, but it's even nicer to have a pretty setting that evokes emotion for the both of you. We met and began our lives together in downtown Los Angeles, so that's where we took our photos. Specifically, we went to three places that each have meaning to us: Walt Disney Concert Hall, the park behind the Stanley Mosk Courthouse, and Union Station.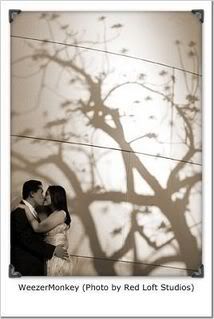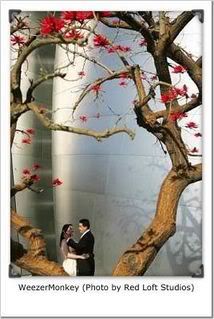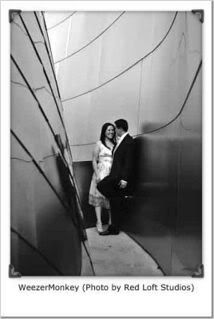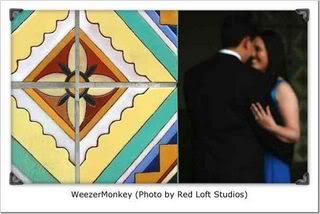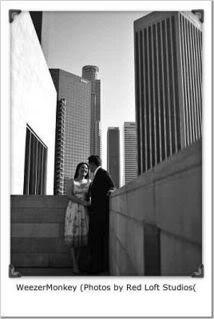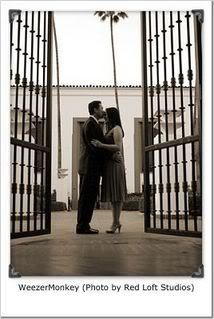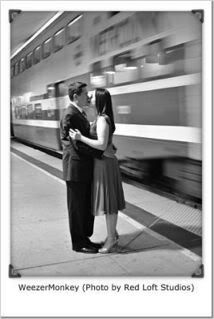 (3) Don't wear the same outfit as your fiance. I know many people do this, but I just can't stand this look. It's so hokey. You're engaged. You're not twins. And, for that matter, twins don't even wear identical outfits unless they're three-year-olds who are dressed by their sadistic mother.

But I digress.

Instead, simply coordinate your outfits to complement each other.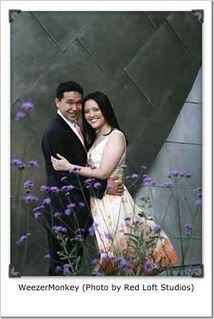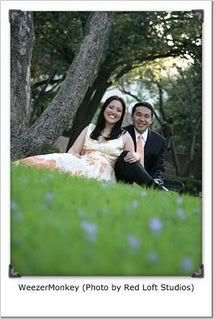 (4) Avoid bold, busy, and/or large prints. Solids photograph best, but I loved my new print dress so much that I went against my own rule. Lucky for me, our pics didn't turn out horrific because the orange print was fairly subtle. It should be noted, however, that our photos with my blue dress are generally bolder and more striking.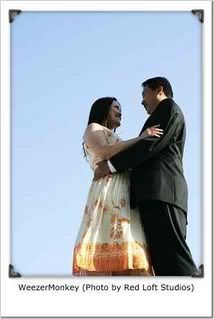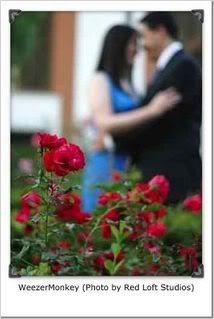 (5) Don't blend in with your surroundings. If you're taking photos on a beach, don't wear sandy colors. If you're taking photos in a forest, don't wear green. If you're taking photos against brick walls, don't wear red. I think our photos at Union Station were especially good because my bright blue dress really popped. Hooray for wardrobe changes.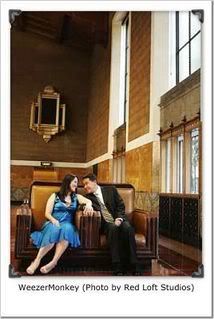 And, finally, listen to your photographer, even when the suggestions for poses seem odd. He or she is a professional and knows what works.
Have fun!