Yes, I'm talking about
Don't Forget the Lyrics
again. Tonight was the second night and culmination of first contestant
Katie Moeser
's very successful run. Kudos to the the show for excellent casting. This girl was fun and enthusiastic, and, as I watched, I wanted her to win so badly that I actually clapped and cheered several times.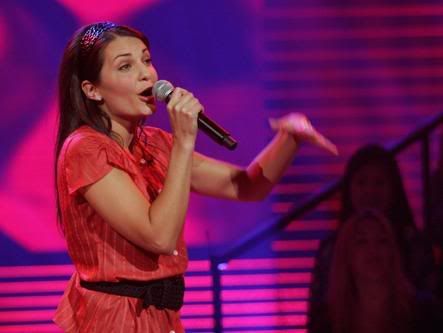 She ended up winning $350,000! Mr. Monkey thought I was crazy when I jumped with joy. What can I say? I'm an active television viewer!
Want to get on this show? Click
here
for details.
On an unrelated note, a big fat
YAY
for
SYTYCD
finally giving
Cedric
the boot! I was really nervous for my fave of all time,
Hok
. Phew. Girls? There are girls on the show? I don't care about the girls. Thbpppppt.