Work is a bitch. Bitch, bitch, bitch! I take solace, however, in the fact that, for about 10 minutes each morning, I get some quality time in the sun when I walk to work.
As you may know
, I am a rare species --
los angeles pedestrianus
. Our kind is a dying breed, but, when we are spotted, you can often recognize us by our telltale dangling white earbuds.
My iPod provides the soundtrack to my life. Ok. That's a little dramatic. Let me rephrase that. My iPod provides my backing vocals when I make my morning on-foot commute.
Stop looking at me in that tone of voice.
I sing when I walk. Loudly. Enthusiastically. I don't encounter that many passers-by, so usually Monkey in Concert goes uninterrupted for several blocks. When I do see someone approaching, I stop momentarily, and I resume warbling when I perceive that someone to be beyond earshot.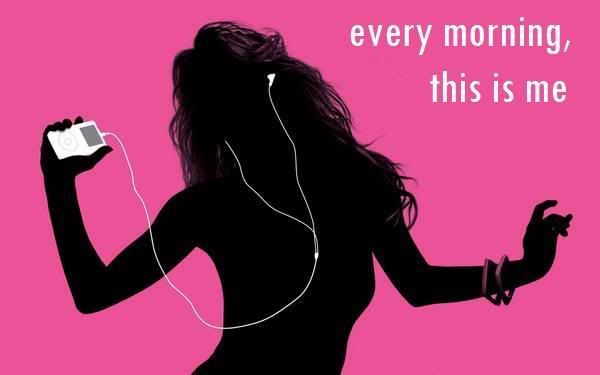 Then, when I get to the elevator at work, if I'm alone, I sing,
and
I dance. I use the term "dance" rather loosely. Security probably laughs their asses off at my "dancing."
Monkey in Concert has been featuring the following for the past few months:
Lily Allen,
Alright, Still
Arctic Monkeys,
Favourite Worst Nightmare
The Bravery,
The Sun and the Moon
The Fratellis,
Costello Music
Peter Bjorn & John,
Writer's Block

Shiny Toy Guns,
We Are Pilots

Travis,
The Boy With No Name

Amy Winehouse,
Back to Black


And, sheepishly, I must admit that I've also been performing Avril Lavigne's
The Best Damn Thing
every now and then. I do a mean "Girlfriend."
Especially in the elevator.
Shows are every morning. No cameras permitted. All ages. Admission is free.