Another person was let go on Friday. No grace period. Nothing. Just asked to pack up and leave. Rumors have been swirling about. Morale is low. Scary times.
I continue to work hard and hope for the best. It's really not a good position to be in -- busy yet unstable. Cross your fingers that the below scenario never comes to fruition.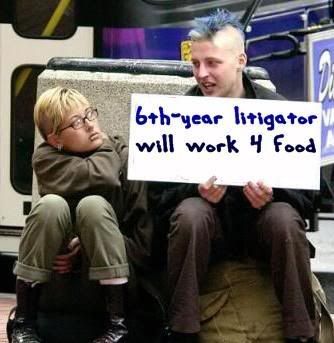 To make your own fun (or not-so-fun) sign, check
this
out.