Why do people bring their kids' fundraiser shit to work? Girl scout cookies, magazine subscriptions, gift wrap, chocolate, etc. Yuck. I'm not made of money. I don't want overpriced mediocre candy. I don't even know your kid.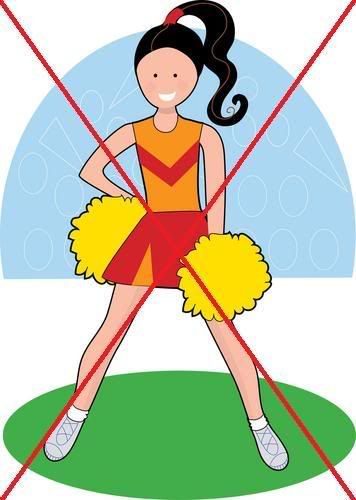 Now, don't get me wrong. I do make one exception. I buy stuff from my own assistant (whose kids I have actually met). But, seriously, don't approach me to buy crap if I don't even work with you, especially if it's the same damn crap that I just bought from my own assistant. Don't show me pictures of the kids I'll be supporting. They will not sway me. If anything, they will anger me. Yes, anger me. Why? There is no way I'm buying anything to support the group of tiny little sparkly cheerleaders you're waving in my face. Don't you know those are the girls who made my childhood miserable? Why would I buy hideous gift wrap to send my tormentors to spirit camp?
Yeah, call me Scrooge. I'm sorry, but I just don't want to buy the same shit from a dozen different people for causes I don't care to support.