I am thrilled that
Gossip Girl
is back (so great last night). I am thrilled that I can watch
The Hills
online. I am thrilled about all the culinary drama in both
Top Chef
and
Hell's Kitchen
. But the show that is thrilling me the most right now is
MTV's

The Paper
, a quasi-documentary of a high school newspaper staff.
[
Stop reading now if you'd like to catch up with online episodes. Spoilers below!
]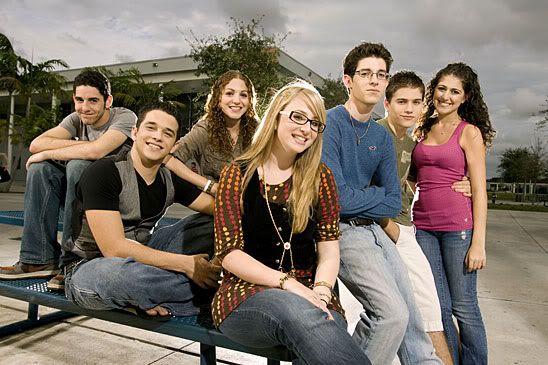 Amanda, the newly crowned editor-in-chief, is so geeky and ridiculous that you can't stop gawking at her. She is simultaneously uncomfortable and confident. I don't know if I love her or hate her yet. All I know is that I can't get enough of her.
And, personally, I can't help but relate to poor Alex, the managing editor who lost the head honcho position to crazy Amanda. I, too, was managing editor in high school, and I was absolutely crushed when I didn't get EIC.
A puddle of tears in a rainstorm.
For days.
I winced as Alex winced when he read the list of new editors. Daggers.
I highly recommend this show if you had anything at all to do with your high school newspaper. Or yearbook. Or any high school club really.
The Paper
is totally bringing back memories for me, and the kids are real kids, which is refreshing. I can't wait to see how the semester unfolds.