I got the sweetest card from Janelle Paige today. Beyond creating wedding cakes for
Marcia Cross
and the movie
Monster in Law
, she was also the mastermind behind the Monkeys' wedding cake!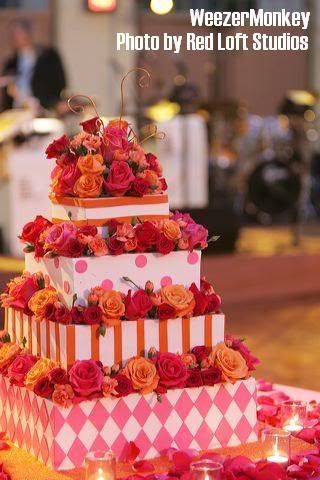 After years of success, Janelle has decided to shut down Layers Cake Design Studio to spend more time with her children. As her card says, "My creations need me!" She is so creative, even with her good-bye.
In addition to the nice card, Janelle also included a personal handwritten note, thanking me for all my Internet praise. Awww! I love her! I knew she was the one for us when she was wearing a Paul Frank sweatshirt when we met!
Such a big loss for the wedding world, but a wonderful thing for a very special family. Good luck, Janelle, and thank you so much for making our (ok, really,
my
) wedding cake dream come true!